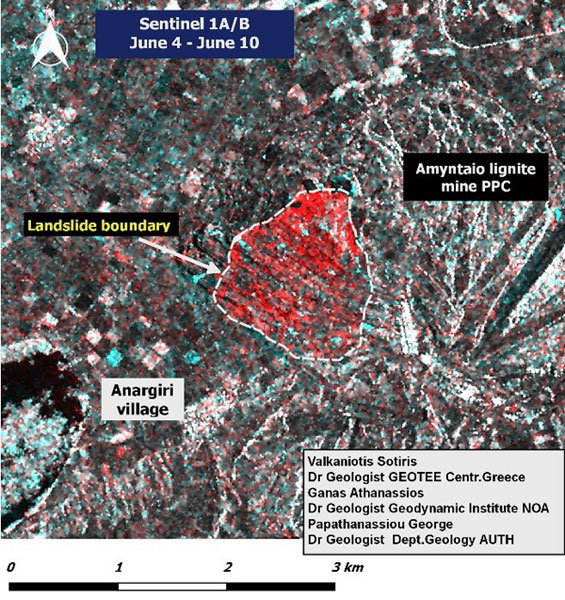 Title: Sentinel-1 captures Amyntaio landslide
Description:
Two radar images were acquired by the Sentinel-1 satellite on 4 June 2017 (Sentinel-1B) and 10 June 2017 (Sentinel-1A) - before and shortly after the Amyntaio (Anargyroi) landslide, in western Macedonia (Greece) on 10 June 2017.
Sentinel-1 images are both ascending pass from track 102. The red areas show most of the landslide that affected the active lignite mine of the Public Power Corporation of Greece. The landslide area (about 3.3 sq km) was determined by change detection, co-registering the two radar images and calculating changes in intensity.
Copyright: contains modified Copernicus Sentinel data (2017), processed by ESA