Copernicus Sentinel-2 helps put a halt to deforestation
15 November 2018 Beginning in June 2017 in Indonesia and Malaysia, where development of palm oil plantations is a strong driver of tropical deforestation, the Starling service aims to provide a reliable and near real-time monitoring tool, in order to help companies all across the food supply chain to achieve their 'no deforestation' commitment.
Developed in partnership between Airbus Defence and Space (Airbus) and The Forest Trust (TFT), Starling is a global forest monitoring service that uses satellite imagery, combining the expertise of both partners in remote sensing, massive image processing, food supply chain management and forest conservation.
The Starling production process began with the creation of a reference Land Use map or 'basemap', for the target region; it then systematically processes satellite imagery acquired during the year, from multiple sources, in order to detect changes made to the forest cover as small as 0.5 ha. This information is consolidated into quarterly monitoring reports, which are delivered to the users.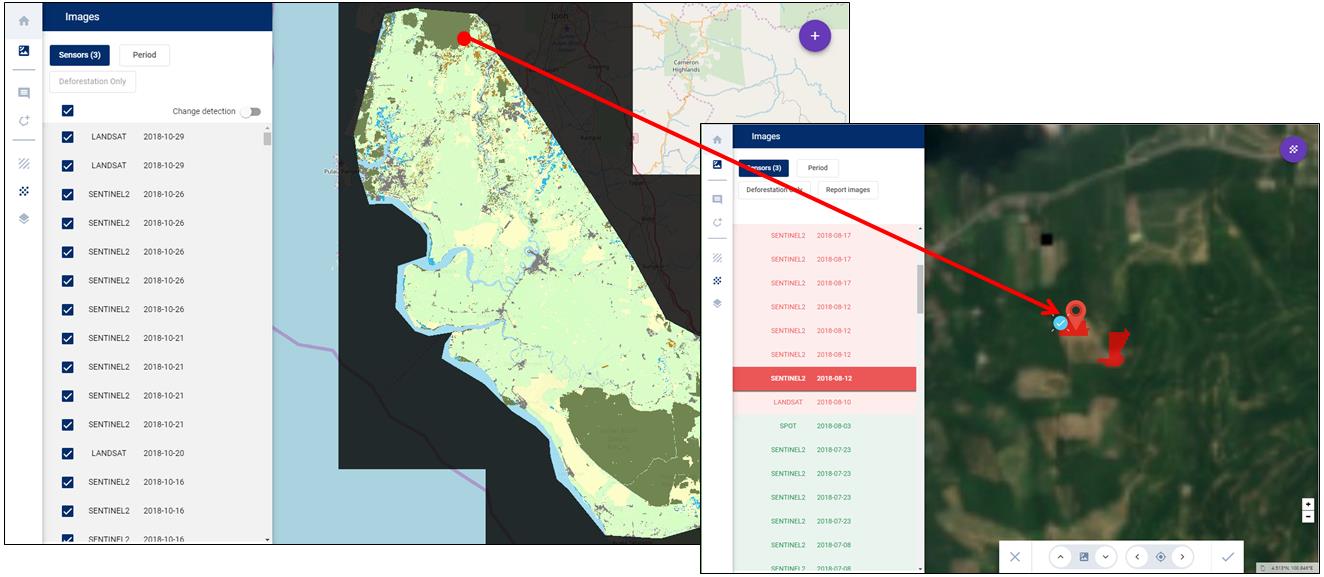 In 15 months of operation, Starling has already processed thousands of Copernicus Sentinel-2 and Landsat-8 images. For the Sumatra Island alone (about 500,000 km2), 3500 Copernicus Sentinel-2 scenes and 900 Landsat scenes were exploited.
The capabilities of the Sentinel-2 mission of the European Union's Copernicus programme, with its twin satellites and a combined imaging swath of 580 km (compared to 185 km for Landsat), are key in this process. Despite the challenging atmospheric conditions, with dominant cloud flocks, 98% of scenes can be observed cloud-free more than four times a year.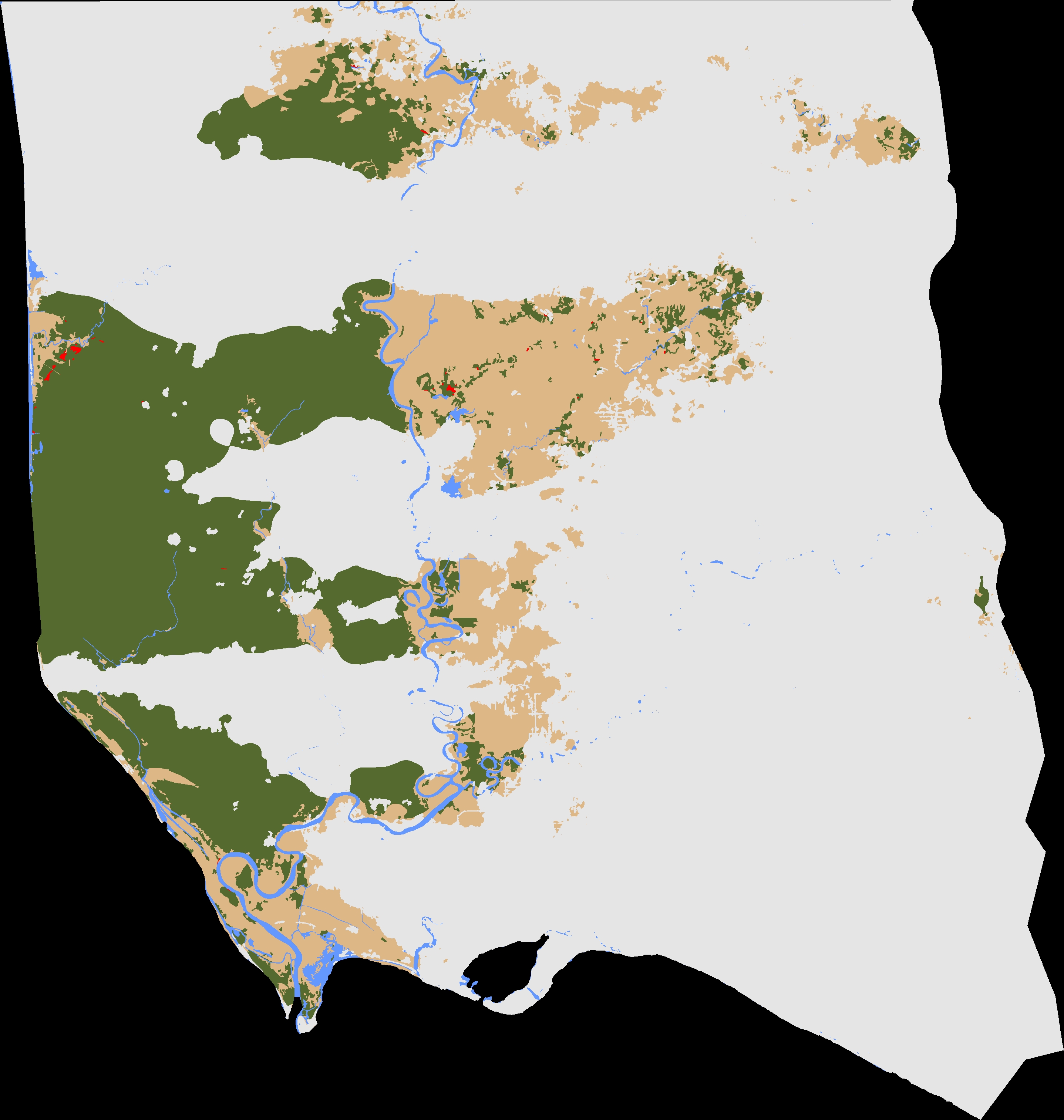 Another major characteristic of the Copernicus Sentinel-2 data is the wealth of information than can be retrieved from their 13 spectral bands. Processed with the Overland processor developed by Airbus DS, this enables both autonomous atmospheric correction, cloud and cloud-shadow masking, and the robust retrieval of vegetation information such as fractional green cover (fCover) and canopy roughness, to identify disturbed areas and discriminate forest from other canopies.
In order to process these terabytes of data in a fully automated way, the Starling system uses Cloud Computing technology.
Copernicus Sentinel-2 and Landsat produce public data that are systematically stored on major Cloud platforms. "On such platforms, the source image products can be accessed within a few seconds, and our processor, fully encapsulated – dockerised – can be launched in parallel on as many machines as needed", explains Thomas Bonfort, chief Cloud engineer at Airbus.
Elise Boisliveau, Starling production operator, confirms, "Copernicus Sentinel-2 and the Cloud technology enabled us to enter a new era. Thanks to the Cloud, the production has never been so easy. A user-friendly interface helps us monitor the production chain and perform the final quality control before releasing the products."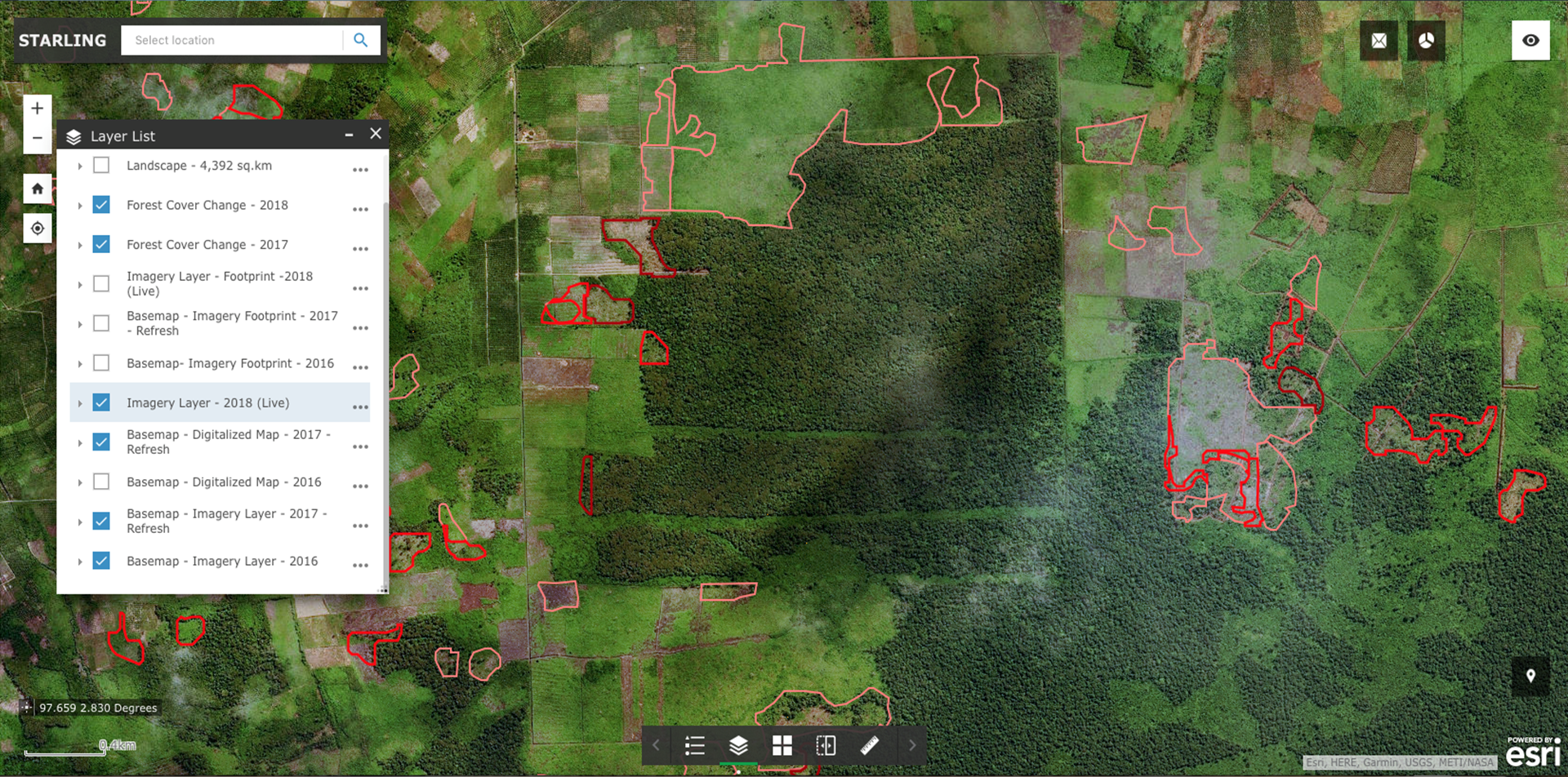 Thanks to Copernicus Sentinel-2's global coverage and the scalable design of the processing chain, in 2019 the Starling service expects to monitor all regions of palm oil production worldwide. Further perspectives are to address other commodities.

About the Copernicus Sentinels
The Copernicus Sentinels are a fleet of dedicated EU-owned satellites, designed to deliver the wealth of data and imagery that are central to the European Union's Copernicus environmental programme.
The European Commission leads and coordinates this programme, to improve the management of the environment, safeguarding lives every day. ESA is in charge of the space component, responsible for developing the family of Copernicus Sentinel satellites on behalf of the European Union and ensuring the flow of data for the Copernicus services, while the operations of the Copernicus Sentinels have been entrusted to ESA and EUMETSAT.
See messages from the community
Sentiboard is an open digital platform facilitating sharing of information related to the users and usage of Copernicus Sentinel data
Go to sentiboard