Copernicus Sentinels work together to monitor wildfires
15 June 2018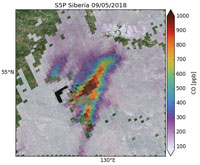 Dry, warm weather has sparked wildfires over Siberia this spring. After a limited surge in April, the countryside has lit up majorly in May. But why is this happening and how can the Sentinel satellites help?
The northern part of the world is warming faster than the planet as a whole, with heat drying out forests and making them more prone to burn.
On 9 May, wildfires blazed in Russia's Far East around Komsomolsk-on-Amur, a city of nearly 264,000. The Siberian Times published images of flames consuming roads, fields, forests, and anything else in their path.
The European Union's Copernicus programme is the most ambitious Earth observation programme to date, and its Sentinel satellites provide a unique set of observations, which are fed into a range of thematic information services designed to benefit the environment.
The Sentinel missions all carry a range of technologies, such as radar and multi-spectral imaging instruments for land, ocean and atmospheric monitoring.
Although each mission focuses on a different aspect of Earth observation— from Atmospheric, Oceanic, and Land monitoring, sometimes they work in synergy, as in the case of the Siberian wildfires.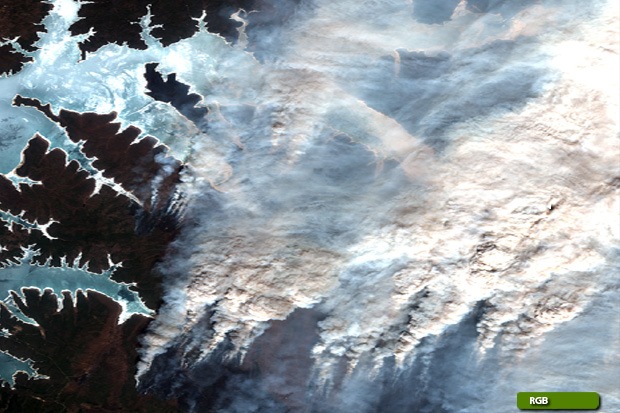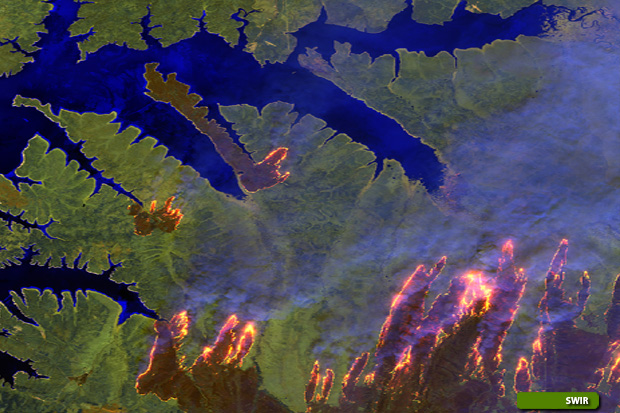 While a mission like Sentinel-2 focuses on land-surface, Sentinel-3 and Sentinel-5P provide the possibility to measure what is emitted from the ground into the atmosphere. For instance, as in the case of wildfires, aerosol information (acquired by Sentinel-3) and trace gas emissions, like the air pollutant carbon monoxide (Sentinel-5P).
Henri Laur, responsible for ESA's Earth Observation mission managers, says, "This specific case of wildfires over Siberia during May 2018 demonstrates how the different Sentinel missions complement each other in providing information on natural disasters on a local scale and in monitoring their impact on a global scale."

About the Sentinels
The Sentinels are a fleet of dedicated EU-owned satellites, designed to deliver the wealth of data and imagery that are central to Europe's Copernicus environmental programme.
In partnership with EU Member States, the European Commission leads and coordinates this programme, to improve the management of the environment, safeguarding lives every day. ESA is in charge of the space component, responsible for developing the family of Copernicus Sentinel satellites and ensuring the flow of data for the Copernicus services, while the operations of the Sentinels have been entrusted to ESA and EUMETSAT.
See messages from the community
Sentiboard is an open digital platform facilitating sharing of information related to the users and usage of Copernicus Sentinel data
Go to sentiboard