Sentinel Success Stories brochure - Sentinel Success Stories
Sentinel Success Stories brochure
21 May 2020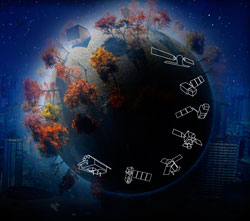 Since 2016 we have regularly been publishing success stories on how the Sentinel satellites of the Euroepan Union's Copernicus programme are making a difference.
We have taken some of the highlights, based on the most read and most followed stories on social media, and created a brochure that demonstrates just some of the successes of the Sentinels.
We hope you find this selection of stories interesting, and would love to hear any anecdotes you may have about how the Sentinel missions have helped in your work. If you would like us to feature any of your research work in one of our future articles, please contact our editor and we may be able to publish it as the latest Sentinel Success Stories.