Update of Copernicus Sentinel-2 Level-1C and Level-2A Processing Baselines
03 June 2021
Within the next couple of weeks, the Copernicus Sentinel-2 products will be subject of a minor update in the 'manifest.safe' file packaged at the root of every product bundle. In the 'manifest.safe' file, while every other file included in the product structure is listed together with a corresponding checksum code to verify its integrity, the algorithm used to derive the checksum will evolve from the current MD5 algorithm to the more resilient SHA3 (Secure Hash Algorithm 3) with SHA3-256 instance hash codes.
The Sentinel-2 products featuring this update will tag the new Processing Baselines 03.01 for both Level-1C and Level-2A products.
We invite you to already verify the compatibility of this evolution with your applications using sample products made available for the purpose:
To download the S2 sample products, please enter the following password: Sha3-256
A separate communication will follow with the detailed schedule of this upcoming transition.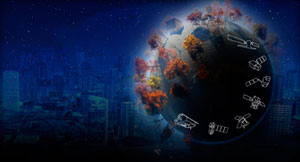 Calling on all interested users of Sentinel data, who would like to submit their results, turning their experiences into 'success stories'.
If you have a good story to tell, of how any of the Sentinel satellites are producing data that bring benefit to your work and/or to society, please contact the Sentinel Online Editor Malì Cecere at: mali.cecere@ejr-quartz.com with your proposals.