Title: Satellite-based fire alerts based on aerosol emissions
Description: This new data source, based on Copernicus Sentinel-5P, shows with much more precision the location of major fires across the Amazon. Although this image is from the same date as VIIRS (11 August 2020), it allows for more strategic use of resources.
Copyright: Contains modified Copernicus Sentinel data (2020)/ processed by MAAP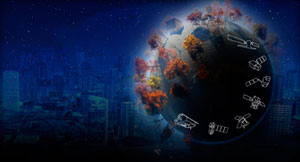 Calling on all interested users of Sentinel data, who would like to submit their results, turning their experiences into 'success stories'.
If you have a good story to tell, of how any of the Sentinel satellites are producing data that bring benefit to your work and/or to society, please contact the Sentinel Online Editor Malì Cecere at: mali.cecere@ejr-quartz.com with your proposals.