Nominal Sentinel fresh data access restored on 12 March 2021 following a major incident occurred on 10 March 2021
12 March 2021
As previously reported, a major incident occurred on a data centre providing data access infrastructure services led to the temporal interruption of the publication of fresh Sentinel-1 and Sentinel-3 data on 10 March 2021 01:10 UTC.
A disaster recovery plan was immediately activated to restore the nominal data access services as soon as possible.
We are pleased to inform that the publication of Sentinel-1 and Sentinel-3 products has been successfully resumed on 12 March 2021 at 11:00 UTC.
The publication backlog is being recovered and all data acquired after the interruption is expected to be available in the coming hours.
There are no production gaps. Actions are on-going to restore access to historical data (>1y).
We apologise for the inconvenience that this might have caused to your activities.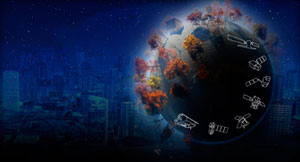 Calling on all interested users of Sentinel data, who would like to submit their results, turning their experiences into 'success stories'.
If you have a good story to tell, of how any of the Sentinel satellites are producing data that bring benefit to your work and/or to society, please contact the Sentinel Online Editor Malì Cecere at: mali.cecere@ejr-quartz.com with your proposals.