New time duration for SLSTR L2 NTC user products
27 April 2020
A change has been made in the time duration of the Copernicus Sentinel-3A/3B SLSTR L2 NTC user products. The new Copernicus Sentinel-3 Land PDGS Product Units Configuration document describes the configuration applied for the generation of the products at Land PDGS.
Similar to the current SLSTR NRT production, they will be generated and distributed in 3 minutes unit frames, based on a 3 minutes framing reference system having origin in the orbit ANX.
As a result of the change NRT and NTC SLSTR L2 product frames will be aligned to the same start/stop time. The new product frame duration will be also applicable to all the reprocessed SLSTR L2 products generated and distributed starting from 5 May 2020.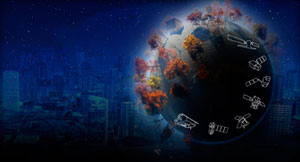 Calling on all interested users of Sentinel data, who would like to submit their results, turning their experiences into 'success stories'.
If you have a good story to tell, of how any of the Sentinel satellites are producing data that bring benefit to your work and/or to society, please contact the Sentinel Online Editor Malì Cecere at: mali.cecere@ejr-quartz.com with your proposals.