New Sentinel Online takes off soon
23 December 2020
The current Sentinel Online website, which has been active for eight years as the main provider of scientific-technical information on the Copernicus Sentinel missions, is due to change—next week it will take on a whole new dimension.
The objectives of the Sentinel Online technical website have been that of allowing potential users to find all the information they need regarding the Sentinels of the European Union's Copernicus Programme, the individual Sentinel Missions, their operational focus and the Copernicus Thematic areas they support.
Particular care is given to the user and technical guides, with detailed explanations regarding the instruments, the performance of data products including scientific applications, Ground Segment processing, and guidance on accessing and processing Sentinel data.
The new website will be released on 29 December with a redesigned graphical interface and mobile responsive design.
Although it will change in look and become more user-friendly, it will retain its fundamental purpose of being the leading technical website for the Sentinel Missions in all their aspects.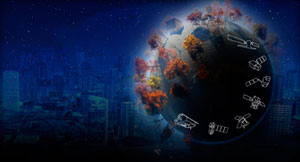 Calling on all interested users of Sentinel data, who would like to submit their results, turning their experiences into 'success stories'.
If you have a good story to tell, of how any of the Sentinel satellites are producing data that bring benefit to your work and/or to society, please contact the Sentinel Online Editor Malì Cecere at: mali.cecere@ejr-quartz.com with your proposals.