New Sentinel Online launched
29 December 2020
The Sentinel Online website—main provider of scientific-technical information on the Copernicus Sentinel missions for the past eight years, has now taken a new dimension.
With particular care given to the user and technical guides, which provide detailed explanations regarding the instruments, the performance of data products including scientific applications; Ground Segment processing and guidance on accessing and processing Sentinel data; the new website has taken on a refurbished graphical interface and mobile responsive design.
Mission managers, data users and the web management team realised it was time to bring freshness and innovation to the website, and so for the past few months this team has been working hard to come up with the best possible solution.
Although it has changed in look and is more user-friendly, it will retain its fundamental purpose of being the leading technical website for the Sentinel Missions in all their aspects.
In 2011, with the launch of Copernicus Sentinel-1 foreseen within the next few years, international teams of experts worked with the web team on the website. A publicly available "Beta" version of the site was released in 2012 and then it was officially published in 2013.
During the creation of the site, the team worked with a consortium of expert teams appointed by ESA to provide content for the user and technical guides. There were different teams for Copernicus Sentinel-1, -2 and -3 working in Italy, France, the UK and the Netherlands. The user and technical guides for Copernicus Sentinel-5P followed at the end of 2014/early 2015.
The objectives of the Sentinel Online technical website have always been to allow potential users to find all the information they need regarding the Sentinel missions of the European Union's Copernicus Programme. From the individual missions, to their operational focus and the Copernicus Thematic areas they support.
Chris Mortimore, Service Manager at Airbus, states on behalf of ESA, "The new website is the culmination of months of development work, and we are pleased to offer this revitalised website for the New Year. In working closely with ESA on the changes, we feel it serves as an important step in modernising this repository of information regarding the Copernicus Sentinel missions, while also laying the groundwork for future improvements to the website."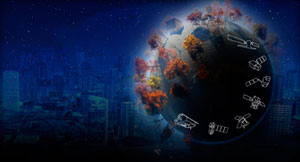 Calling on all interested users of Sentinel data, who would like to submit their results, turning their experiences into 'success stories'.
If you have a good story to tell, of how any of the Sentinel satellites are producing data that bring benefit to your work and/or to society, please contact the Sentinel Online Editor Malì Cecere at: mali.cecere@ejr-quartz.com with your proposals.