New financial resources for Copernicus space component
22 January 2019
An amendment to the current Copernicus Agreement has been signed by the EU and ESA, adding €96 million to ESA's space component budget for the world's largest environmental monitoring programme: Copernicus.
The 3rd Amendment of the EU–ESA Copernicus Agreement was signed at the 11th European Policy Conference in Brussels, Belgium.
This additional contribution of €96 million is related to ESA being entrusted with additional tasks such as the development of the Copernicus Sentinel-6 mission and the new European Copernicus Data Access and Information Services.
Building on the original Agreement, which was signed in 2014, today's signature brings the total budget for the Copernicus space component to €3.24 billion for the 2014–21 period.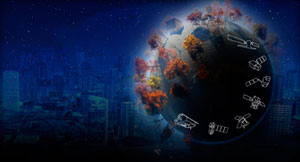 Calling on all interested users of Sentinel data, who would like to submit their results, turning their experiences into 'success stories'.
If you have a good story to tell, of how any of the Sentinel satellites are producing data that bring benefit to your work and/or to society, please contact the Sentinel Online Editor Malì Cecere at: mali.cecere@ejr-quartz.com with your proposals.