New Copernicus Sentinel-3 handbooks
16 February 2021
We are pleased to announce the publication of three handbooks related to Sentinel-3 OLCI, SLSTR and Synergy land products. These handbooks aim at giving key information to users and address the following topics:
Principle of acquisition for the three instruments
Description of the algorithms and the processing levels
Description of the products and an overview of the data quality
The handbooks also include a Helpdesk section providing answers to most common questions, useful links about the Sentinel-3 mission and instruments, and information on how to get additional support.
These three handbooks are available in the User Guides: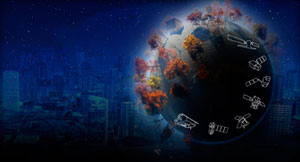 Calling on all interested users of Sentinel data, who would like to submit their results, turning their experiences into 'success stories'.
If you have a good story to tell, of how any of the Sentinel satellites are producing data that bring benefit to your work and/or to society, please contact the Sentinel Online Editor Malì Cecere at: mali.cecere@ejr-quartz.com with your proposals.