File name change for Copernicus Sentinel-3A SRAL Near Real Time products
25 January 2019
From 29 January 2019, Copernicus Sentinel-3A SRAL Near Real Time (NRT) products will be generated at the SRAL Land Production Centre and not at Svalbard Ground Station.
The products will be exactly the same as before, with the only exception of a light change in the file name, i.e. the digits GGG describing the Production Centre (please refer to the File Name Convention) that changes from SVL (Svalbard Station) to LN3 (SRAL Land Production Centre).
Please consider that the Copernicus Sentinel-3A SRAL Non-Time-Critical and Short-Time-Critical products as well as all Copernicus Sentinel-3B SRAL products are already generated at SRAL Land Production Centre and they already have the string GGG set to 'LN3'.
The Copernicus Sentinel-3A NRT products have being aligned, each instrument per time, and, after OLCI and SLSTR, this is the last change impacting the following product types:
SR_1_SRA NRT
SR_2_LAN NRT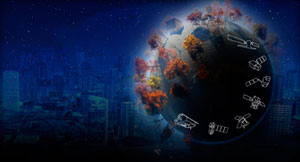 Calling on all interested users of Sentinel data, who would like to submit their results, turning their experiences into 'success stories'.
If you have a good story to tell, of how any of the Sentinel satellites are producing data that bring benefit to your work and/or to society, please contact the Sentinel Online Editor Malì Cecere at: mali.cecere@ejr-quartz.com with your proposals.