Data Access Hubs Migration - Wednesday, 28 April 2021
26 April 2021
We are very pleased to announce that the final steps of the Data Access Systems upgrade will be initiated on Wednesday 28 April 2021
The following services will be migrated to new hosting centre:
Open Access Hub
Collaborative Hub Node-1
Copernicus Service Hub
The migration does not impact the operational interfaces (graphical user interface or application programming interface). The Copernicus.eu domain addresses will remain unchanged, although the underlying I.P. addresses will be re-assigned. The retention period of the data is being rationalized thanks to the recent performance improvements of the off-line data retrieval and according to the data usage analysis.
The migration will also serve to reduce the periods of interruption due to infrastructure maintenance and unlock future improvements in the scalability of performances.
During the migration period (i.e. the next two weeks), users might experience some occasional degradation of services (e.g. interruptions of ongoing downloads), our apologies for any related inconvenience.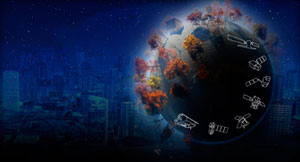 Calling on all interested users of Sentinel data, who would like to submit their results, turning their experiences into 'success stories'.
If you have a good story to tell, of how any of the Sentinel satellites are producing data that bring benefit to your work and/or to society, please contact the Sentinel Online Editor Malì Cecere at: mali.cecere@ejr-quartz.com with your proposals.