Copernicus Sentinel-5P Ground Processing System release 2.10.0 update
18 November 2021
As previously announced on 25 October, data (L2_AER_AI, L2_CO___, L2_NO2__, L2_AER_LH, L2_CH4__) from Copernicus Sentinel-5P are now processed with an improved processor (NL_L2 2.3.1 ). The improved data are available on the Copernicus S5P Hub starting with the orbit / dates below.
Data orbit/date starting from:
NRTI: orbit 21223, 17/11/2021
OFFL: orbit 21188, 14/11/2021
Detailed information is provided within the dedicated Product Readme File available in the Products and Algorithms page.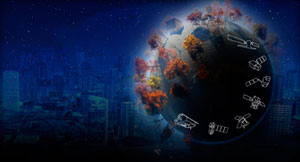 Calling on all interested users of Sentinel data, who would like to submit their results, turning their experiences into 'success stories'.
If you have a good story to tell, of how any of the Sentinel satellites are producing data that bring benefit to your work and/or to society, please contact the Sentinel Online Editor Malì Cecere at: mali.cecere@ejr-quartz.com with your proposals.