Copernicus Sentinel-3B OLCI Reprocessing Data on the Open Access Hub completion
08 July 2020
The publishing of Copernicus Sentinel-3B OLCI L1 (OL_1_EFR, OL_1_ERR) and L2 (OL_2_LFR, OL_2_LRR) reprocessed data is approaching completion.
The details are as follows:
OL_1_ERR and OL_2_LRR publishing has been completed on 2 April
OL_2_LFR publishing has been completed between the 15 and 17

April

OL_1_EFR publishing has been performed in batches starting from the 4 May and the completion of the last batch is foreseen next week.
The sensing time interval covered by this reprocessing activity for each product type is:
OL_1_ERR and OL_2_LRR: 14th May 2018 23:56:23 UTC – 30 October 2019 00:37:06 UTC
OL_1_EFR: 14 May 2018 23:56:23 UTC – 30 October 2019 00:00:28 UTC
OL_2_LFR: 15 May 2018 18:29:47 UTC – 30 October 2019 00:00:28 UTC.
Reprocessed products are kept online for a limited time, after which are then moved off-line. Products with sensing time older than 12 months would not be available.
Please refer to the related
product notice
for further information.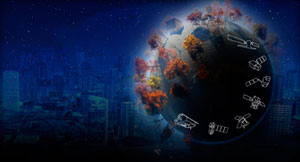 Calling on all interested users of Sentinel data, who would like to submit their results, turning their experiences into 'success stories'.
If you have a good story to tell, of how any of the Sentinel satellites are producing data that bring benefit to your work and/or to society, please contact the Sentinel Online Editor Malì Cecere at: mali.cecere@ejr-quartz.com with your proposals.