Copernicus Sentinel-3B OLCI Level 1 NRT and NTC products available on Open Hub
17 December 2018
Following successful completion of the Copernicus Sentinel-3B Commissioning Phase, the Level 1 (OL_1_EFR and OL_1_ERR) both Near-Real-Time (NRT) and Non-Time-Critical (NTC) production of the Ocean and Land Colour Instrument (OLCI) instrument will be published on the Open Access Hub starting from 17 December 2018.
The Product Notices related to the current release are available to download: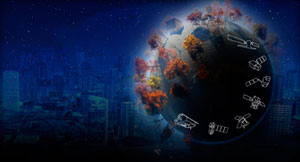 Calling on all interested users of Sentinel data, who would like to submit their results, turning their experiences into 'success stories'.
If you have a good story to tell, of how any of the Sentinel satellites are producing data that bring benefit to your work and/or to society, please contact the Sentinel Online Editor Malì Cecere at: mali.cecere@ejr-quartz.com with your proposals.