Copernicus Sentinel-3A data unavailability on 4 July 2020
10 July 2020
On the 4 July a Copernicus Sentinel-3A OLCI instrument special operation has been performed.
During the activity the spacecraft has been slew off its nominal attitude and as a consequence of that all the user instruments data are degraded, invalid or unavailable in the following UTC sensing time intervals:
SLSTR IR channels from 15:56 to 16:48 UTC
SLSTR VIS channels from 16:29 to 16:48 UTC
OLCI from 16:40 to 16:48 UTC
SRAL from 15:56 to 16:48 UTC.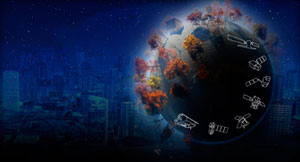 Calling on all interested users of Sentinel data, who would like to submit their results, turning their experiences into 'success stories'.
If you have a good story to tell, of how any of the Sentinel satellites are producing data that bring benefit to your work and/or to society, please contact the Sentinel Online Editor Malì Cecere at: mali.cecere@ejr-quartz.com with your proposals.