Copernicus Sentinel-3 Processing Baseline Release Notice
26 June 2020
We are pleased to announce the release of new processing baselines 2.66-A and 1.40-B for Copernicus Sentinel-3A and 3B concerning the following products and cut-dates:
OL_2_LFR and OL_2_LRR, NRT/NTC, on 2020-06-23T08:00 UTC
SY_2_SYN, STC/NTC , on 2020-06-23T08:00 UTC.
More information about the changes and the characterisation of the new products is available in the following product notices:
The associated L1 and L2 Sentinel-3 Product Data Format Specification documents are available on Sentinel Online.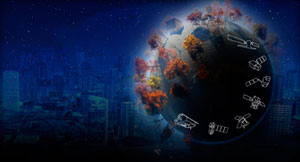 Calling on all interested users of Sentinel data, who would like to submit their results, turning their experiences into 'success stories'.
If you have a good story to tell, of how any of the Sentinel satellites are producing data that bring benefit to your work and/or to society, please contact the Sentinel Online Editor Malì Cecere at: mali.cecere@ejr-quartz.com with your proposals.