Copernicus Sentinel-3 OLCI L1B data anomaly
03 February 2021
An anomaly has been discovered in Copernicus Sentinel-3 OLCI L1B data, affecting boundaries of areas reaching full pixel saturation that typically affect bright clouds.
Full details of this anomaly are described in a technical note.
There is no impact on the L2 products as they are not retrieved over the impacted areas.
An investigation is ongoing to provide a recommendation of how to filter out the affected pixels.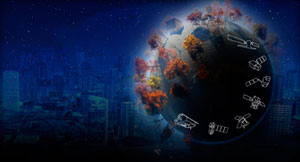 Calling on all interested users of Sentinel data, who would like to submit their results, turning their experiences into 'success stories'.
If you have a good story to tell, of how any of the Sentinel satellites are producing data that bring benefit to your work and/or to society, please contact the Sentinel Online Editor Malì Cecere at: mali.cecere@ejr-quartz.com with your proposals.