Copernicus Sentinel-2 Major Products Upgrade Upcoming - L1C and L2A Sample Products
07 October 2021
Further to our news of 29 September on the forthcoming evolution of the Sentinel-2 products with Processing Baseline 04.00, users are invited to verify the compatibility of their application with sample products made available for the purpose.
To download the sample products, please use the following password: PB-04.00
It is clarified that although these products tag a 'test' Processing Baseline Identifier, PB7990 in this case, the products are representative of the PB 04.00 evolutions.
Users are also invited to take note of our updated revision (v. 14.9) of the Sentinel-2 Product Specifications Document and associated XSD schemas including minor clarifications on the product semantics and format.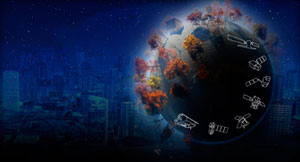 Calling on all interested users of Sentinel data, who would like to submit their results, turning their experiences into 'success stories'.
If you have a good story to tell, of how any of the Sentinel satellites are producing data that bring benefit to your work and/or to society, please contact the Sentinel Online Editor Malì Cecere at: mali.cecere@ejr-quartz.com with your proposals.