Copernicus Sentinel-1A collision avoidance manoeuvres on 3 February 2019
04 February 2019
Collision avoidance manoeuvres were executed on Copernicus Sentinel-1A to reduce the risk of collision with a debris, potentially occurring at 20:24 UTC on 3 February 2019.
Three Copernicus Sentinel-1 data download links through the European Data Relay Satellite System (EDRS) had to be cancelled due to these orbit manoeuvres.
SAR acquisitions taken within few hours before this event, and planned to be downlinked through EDRS, may have been affected.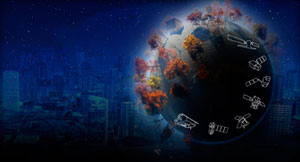 Calling on all interested users of Sentinel data, who would like to submit their results, turning their experiences into 'success stories'.
If you have a good story to tell, of how any of the Sentinel satellites are producing data that bring benefit to your work and/or to society, please contact the Sentinel Online Editor Malì Cecere at: mali.cecere@ejr-quartz.com with your proposals.