Copernicus Data Hub products publication delay - 6 December 2018
06 December 2018
Due to a network infrastructure issue, a product publication delay has occurred on all the Copernicus Data Hub Services from 2018-12-06 01:00 UTC to 2018-12-06 12:00 UTC.

The publication backlog has been recovered and the service is back to its nominal operations.

The Data flows affected by the issue are provided in the following list:
Sentinel-1A NTC
Sentinel-1A NRT
Sentinel-3A OLCI NTC
Sentinel-3A OLCI NRT
Sentinel-3A SLSTR NTC
Sentinel-3A SLSTR NRT
Sentinel-3A STM NRT
Sentinel-3A SYNERGY
Sentinel-3B SLSTR NTC
Sentinel-3B SLSTR NRT
We apologise for any inconvenience this might have caused.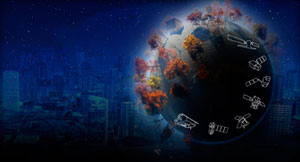 Calling on all interested users of Sentinel data, who would like to submit their results, turning their experiences into 'success stories'.
If you have a good story to tell, of how any of the Sentinel satellites are producing data that bring benefit to your work and/or to society, please contact the Sentinel Online Editor Malì Cecere at: mali.cecere@ejr-quartz.com with your proposals.