Φ-week taking off soon
05 November 2020
Φ-week is the annual Earth Observation event organised by ESA-EOP. It focuses on innovation in Earth Observation, showcasing the latest achievements in Earth Observation science, technology and applications.
The third edition will be a virtual event this year, taking place the week of 28 September to 2 October.
This year focuses on how Earth observation can contribute to the concept of Digital Twin Earth – an interactive digital replica of our planet, based on the combination of Earth observation data, in situ measurements and artificial intelligence.
This event is being streamed live on ESA Web TV
For more details please see: Φ-week event website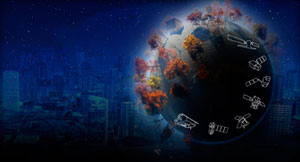 Calling on all interested users of Sentinel data, who would like to submit their results, turning their experiences into 'success stories'.
If you have a good story to tell, of how any of the Sentinel satellites are producing data that bring benefit to your work and/or to society, please contact the Sentinel Online Editor Malì Cecere at: mali.cecere@ejr-quartz.com with your proposals.