Copernicus Sentinel-3A SRAL reprocessing campaign
12 November 2018
From 13 November 2018, Copernicus Sentinel-3A SRAL Level-1 and Level-2 reprocessed data will start to be available through the Open Data Hub and Copernicus Services Data Hub. The reference time periods for the two user products are:
SR_1_SRA: 01 March 2016 09:20:17 UTC – 01 February 2018 00:14:58 UTC
SR_2_LAN: 01 March 2016 13:42:43 UTC – 10 April 2018 00:01:56 UTC
SR_1_SRA and SR_2_LAN user products will be released incrementally (oldest data first) starting from 13 November. The release will be done gradually, with the complete data set expected to be available in a month. After the data set is complete and the old overlapping data has been removed from the Data Hubs, we will announce this.
The processing baseline for these data is v2.33.
Read more about the status and quality of the products in the Level-1 and Level-2 product notices.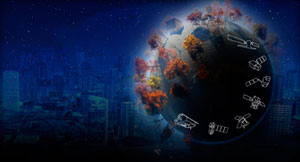 Calling on all interested users of Sentinel data, who would like to submit their results, turning their experiences into 'success stories'.
If you have a good story to tell, of how any of the Sentinel satellites are producing data that bring benefit to your work and/or to society, please contact the Sentinel Online Editor Malì Cecere at: mali.cecere@ejr-quartz.com with your proposals.