Sentinel-2A products available in the Data Hub
03 December 2015
ESA is pleased to announce the availability of Sentinel-2A orthorectified products in the Sentinel Data Hub.
Any products acquired from 28 November onward are available to any user. Sentinel-2 products can be searched for by selecting Sentinel-2 in the search menu, or search bar.
Products from the Commissioning Phase will be reprocessed and become available later.
The Sentinel-2A data quality status can be found here.
Sentinel-2 is currently in its Ramp-up Phase, operating the following observation scenario: with an average of 10 minutes MSI sensing time per orbit, Sentinel-2A is acquiring Europe and Africa systematic on every orbit, while the rest of the sunlit world land masses between 56 degrees South and 84 degrees North will be mapped with a 30 days revisit time.
As this acquisition plan will evolve, ESA will publish the acquisition plan for the next cycle = 10 days ahead on the Acquisition Plans page.
A new version (V2.0) of the S2 toolbox is available to download.
Further information on Sentinel-2 is available in the Mission guide.
The ESA Sentinel App is available here.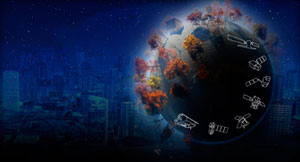 Calling on all interested users of Sentinel data, who would like to submit their results, turning their experiences into 'success stories'.
If you have a good story to tell, of how any of the Sentinel satellites are producing data that bring benefit to your work and/or to society, please contact the Sentinel Online Editor Malì Cecere at: mali.cecere@ejr-quartz.com with your proposals.