Copernicus Sentinel-5P data quality between 2 and 13 April 2020
17 April 2020
Due to a ground segment anomaly affecting irradiance measurements used in the processing of several orbits of data, the following Copernicus Sentinel-5P products have reduced quality and users are recommended to use this data with care:
Near Real Time (NRTI) products:
All product types: orbits 12010 (03/04/2020) up to 12840 (05/04/2020); gaps in orbits 12822 and 12823
Sulfur Dioxide (SO2:) quality degradation continues up to 13/04/2020 full day
Offline (OFFL) products:
Absorbing Aerosol Index (AAI), Aerosol Layer Height (ALH) and CLOUD are affected for orbits 12800 (02/04/2020) up to 12821 (04/04/2020)
We apologise for the inconvenience this might have caused. Further news will be published as appropriate.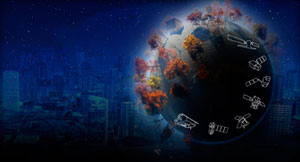 Calling on all interested users of Sentinel data, who would like to submit their results, turning their experiences into 'success stories'.
If you have a good story to tell, of how any of the Sentinel satellites are producing data that bring benefit to your work and/or to society, please contact the Sentinel Online Editor Malì Cecere at: mali.cecere@ejr-quartz.com with your proposals.