Copernicus Sentinel-5P anomalies in near real time dissemination orbits 14432 - 14441 and 14368 - 14376
27 July 2020
Due to a ground segment anomaly the near real time processing (NRTI) and dissemination of Copernicus Sentinel-5P data from orbits 14432 (26 July 2020 15:13:16) to 14441 (27 July 2020 07:26:26) has not been performed.
Additionally, due to a problem with the acquisition of the irradiance data from orbit 14323 the near real time processing of orbits 14368 - 14376 results with degraded quality for most of the products.
The data will be recovered with the correct quality in the non time critical (OFFL) processing For both of these anomalies.
Our apologies for the inconvenience.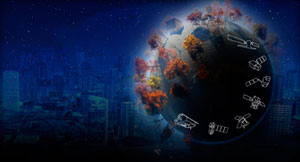 Calling on all interested users of Sentinel data, who would like to submit their results, turning their experiences into 'success stories'.
If you have a good story to tell, of how any of the Sentinel satellites are producing data that bring benefit to your work and/or to society, please contact the Sentinel Online Editor Malì Cecere at: mali.cecere@ejr-quartz.com with your proposals.