Level-1C Product Formatting
Sentinel-2 Level-1C is an orthoimage product, i.e. a map projection of the acquired image using a system DEM to correct ground geometric distortions. Pixel radiometric measurements are provided in Top-Of-Atmosphere (TOA) reflectances (coded in 12 bits) with all parameters to transform them into radiances.
Level-1C products are resampled with a constant GSD (Ground Sampling Distance) of 10 m, 20 m and 60 m according to the native resolution of the different spectral bands.
Level-1C products are routinely geometrically refined. However, they can be processed without refinement on an "as required" basis (e.g. where they might be required for cal/val purposes). These products can be identified by the presence of a dedicated flag in the metadata.
Level-1C processing includes:
geometric corrections:

sub-pixel multi-temporal registration between images
resampling using a 90m DEM (PlanetDEM 90)

radiometric processing

conversion to reflectance

preview image generation and masks generation (defective pixels, clouds and land/water).
One single Level-1C product always refers to one datatake and may cover the full datatake or an extract of it covering the user's area of interest.
The Level-1C image corresponds to a set of tiles. A tile is a 100 km by 100 km squared orthoimage in UTM/WGS84 projection. There is one tile per spectral band. All tiles intersecting the users Area Of Interest (AOI) and covering one data-take are provided in the final Level-1C product.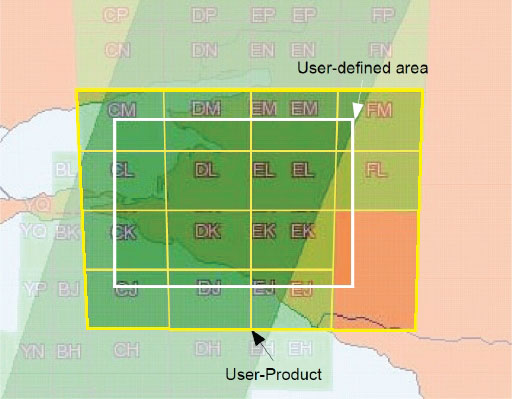 Figure 1: Example of Level-1C Tiled Product
The quality indicator and the auxiliary data are provided within the metadata.
Note that one Level-1C tile including all bands is approximately 500 MB in file size.
| Data | Information |
| --- | --- |
| Metadata | Product Level and tiles |
| Image data | Collection of elementary tiles (i.e. set of raster files compressed using JPEG2000 algorithm), 1 tile = 100 km x 100 km squared orthoimage |
| Quality indicators data | derived from Level-1B and Level-1C: radiometric quality, geometric quality, image content quality, quality control checks information |
| Auxiliary data | used GIPP and used DEM and GRI references + meteorological ECMWF parameters (Total Column Ozone (TCO3), Total Column Water Vapour (TCWV) and Mean Sea Level Atmospheric Pressue (MSLP)) |
Table 1: Level-1C product content
Reference Document: GMES-GSEG-EOPG-TN-09-0029 (v2.3) | ESA document