Temporary unavailability of Copernicus Sentinel-2 production 20 March
22 March 2021
A ground segment production issue occurred on the evening of 19 March and was resolved on the morning of 20 March.
The issue impacted the generation of several Copernicus Sentinel-2A products from sensing orbit 29982 to 29989 and several Sentinel-2B products from sensing orbit 21073 to 21081. The recovery of missing Level-1C and Level-2A products is ongoing and is expected to be completed in the next few days.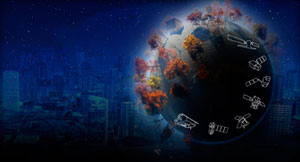 Calling on all interested users of Sentinel data, who would like to submit their results, turning their experiences into 'success stories'.
If you have a good story to tell, of how any of the Sentinel satellites are producing data that bring benefit to your work and/or to society, please contact the Sentinel Online Editor Malì Cecere at: mali.cecere@ejr-quartz.com with your proposals.