Sentinel satellites observe lignite mine landslide
23 June 2017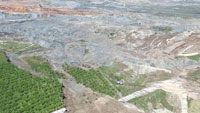 Identifying landslides rapidly and precisely enables a better understanding of landslide triggering conditions. The Copernicus Sentinel-1 and -2 missions can be used to provide such information in a timely fashion, and this can help improve maps that show which areas are susceptible to landslides, therefore contributing to risk management.
On 10 June 2017, a massive landslide occurred in a lignite pit in Amyntaio, Greece. It buried 80 million tons of lignite, worth some 200 million Euros, causing the permanent evacuation of Anargyroi, a nearby village.
A group of Greek scientists processed and analysed Sentinel-1 and Sentinel-2 acquisitions to characterise the landslide area. Examples of the results are presented here.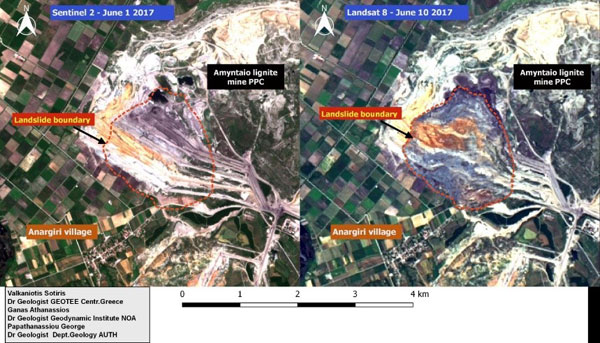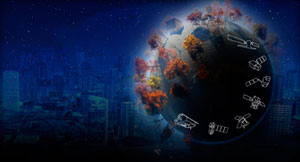 Calling on all interested users of Sentinel data, who would like to submit their results, turning their experiences into 'success stories'.
If you have a good story to tell, of how any of the Sentinel satellites are producing data that bring benefit to your work and/or to society, please contact the Sentinel Online Editor Malì Cecere at: mali.cecere@ejr-quartz.com with your proposals.