Dedicated space for Sentinel Success Stories
13 July 2021
Since 2016, the Sentinel Success Stories series has published articles on Sentinel Online, featuring how data from the Copernicus Sentinel missions are used by different organisations for a wide range of applications and services, such as atmospheric monitoring, ocean quality, disaster monitoring, sea ice studies, forestry, agriculture, water quality and more.
Today, an update to the Sentinel Online website offers a way to see the Success Stories in a dedicated area, making it easy to find and view them.
The Success Stories are published regularly, featuring input from data users and the teams managing the satellites in the Sentinel-1, -2, -3 and -5P missions. The articles and occasional videos provide in-depth information on how Sentinel data are used to support studies, research and application development. Several interviews with experts also provide direct insight from data users on how they exploit data in their work.
Begin your discovery of the Success Stories today.
An open invitation is offered to any interested users who may wish to share stories of how Sentinel data are benefiting their work or society, which may be considered for editing and publication as a Success Story.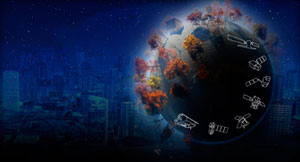 Calling on all interested users of Sentinel data, who would like to submit their results, turning their experiences into 'success stories'.
If you have a good story to tell, of how any of the Sentinel satellites are producing data that bring benefit to your work and/or to society, please contact the Sentinel Online Editor Malì Cecere at: mali.cecere@ejr-quartz.com with your proposals.