Copernicus Sentinel-5P SO2, HCHO OFFL, O3_TCL publication
22 July 2021
Following the issue reported on 16 July, we are pleased to report that Copernicus Sentinel-5P SO2 OFFL product quality has been restored, and publication resumed from orbit 19403. HCHO OFFL products will be published soon starting from orbit 19488.
Due to an anomaly in the filename generation, publication of O3_TCL OFFL products has been paused, but will be resumed as soon as possible.
We apologise for the inconvenience this might have caused to your activities. Further news will be published as appropriate.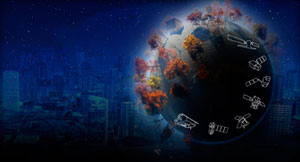 Calling on all interested users of Sentinel data, who would like to submit their results, turning their experiences into 'success stories'.
If you have a good story to tell, of how any of the Sentinel satellites are producing data that bring benefit to your work and/or to society, please contact the Sentinel Online Editor Malì Cecere at: mali.cecere@ejr-quartz.com with your proposals.