Copernicus Sentinel-3A data unavailability
05 March 2021
Due to an anomaly that occurred at the satellite and instrument level, the Near Real Time and Non Time Critical Copernicus Sentinel-3A OLC Level 1 and Level 2 products starting from approximate sensing time 00:18:00 UTC to 16:23:43 UTC on 5 March 2021 are missed.
As consequence related SYN data (Short Time Critical and Non Time Critical) are missed also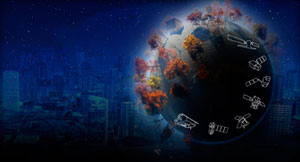 Calling on all interested users of Sentinel data, who would like to submit their results, turning their experiences into 'success stories'.
If you have a good story to tell, of how any of the Sentinel satellites are producing data that bring benefit to your work and/or to society, please contact the Sentinel Online Editor Malì Cecere at: mali.cecere@ejr-quartz.com with your proposals.