Copernicus Sentinel-2B MSI decontamination on 20 and 21 May 2019
10 May 2019
A routine decontamination activity of the Copernicus Sentinel-2B MSI is planned to take place over a continuous period of 24-hours between 20 May 2019 12:00 and 21 May 2019 12:00 UTC (corresponding approximately to the period between absolute orbits 11503 to 11517). During this temporal window no MSI acquisition will take place.
Correlated calibration activities will be performed around the decontamination period that will further affect the nominal acquisition plan between 20 May 2019 00:50 and 22 May 2019 08:30 UTC.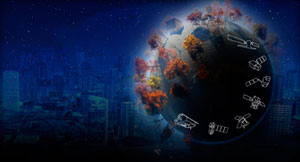 Calling on all interested users of Sentinel data, who would like to submit their results, turning their experiences into 'success stories'.
If you have a good story to tell, of how any of the Sentinel satellites are producing data that bring benefit to your work and/or to society, please contact the Sentinel Online Editor Malì Cecere at: mali.cecere@ejr-quartz.com with your proposals.