Copernicus Sentinel-1B anomaly (update)
25 December 2021
Copernicus Sentinel-1B is unavailable since 23 December 2021 at 06:53 UTC, no data are being generated.
Following the related news of 23 December 2021, detailed investigations have taken place. Specific actions will be performed over the next days to implement an onboard configuration change that will prevent the re-occurrence of the anomaly (that could result in satellite safety risks).
This requires simulations and system validation activities on ground, before upload to the satellite.
This satellite unavailability period may potentially last up to 2 weeks, however all efforts to shorten this unavailability are being deployed.
Further news will be issued on the recovery operations, we apologize for the inconvenience caused.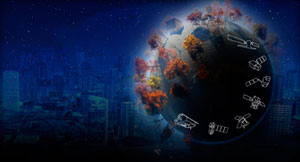 Calling on all interested users of Sentinel data, who would like to submit their results, turning their experiences into 'success stories'.
If you have a good story to tell, of how any of the Sentinel satellites are producing data that bring benefit to your work and/or to society, please contact the Sentinel Online Editor Malì Cecere at: mali.cecere@ejr-quartz.com with your proposals.